Members of Board and Auditing Committee
Members of Board and Auditing Committee  were elected on 5 November 5th 2019.
Members of Board ot the Czech Microbiome Society ČLS J.E.P.  has 12 members and the audit committee has three members.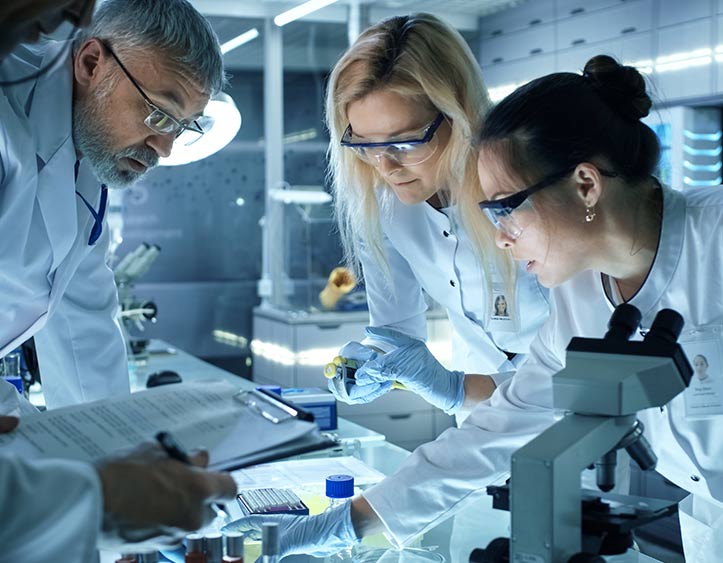 Chairperson
prof. MUDr. Helena Tlaskalova-Hogenová, DrSc. 
researcher – mucosal immunity, microbiota and immunopathology, gnotobiology
Vice-chairperson
Mgr. Lucie Najmanová, Ph.D.

researcher – oral microbiome and periodontitis; vaginal microbiome and preterm birth
Scientific secretary
MUDr. Danka Eklová  
Event & Project Coordinator of Czech Microbiome Society

Board:

prof. MUDr. Jiří Beneš, CSc.
jiri.benes@bulovka.cz
infectious diseases specialist, intestinal infections, Clostridioides difficile, antibiotics
RNDr. Monika Cahová, Ph.D.
monika.cahova@ikem.cz
researcher – intestinal microbiome: metabolic health and diseases (type 2 diabetes, liver diseases), plant based diets
Ass. prof. RNDr. Jiří Hrdý, Ph.D.
jiri.hrdy@lf1.cuni.cz
researcher – impact of probiotics on microbiome and immune system
prof. MUDr. Eva Kubala-Havrdová, CSc.
ehavr@lf1.cuni.cz
neurologist – relationship between treatment of multiple sclerosis and microbiome
prof. MUDr. Milan Lukáš, CSc.
gastroenterologist, microbiota and inflammatory bowel diseases
prof. MUDr. Petra Tesařová, CSc.
petra.tesarova@vfn.cz
onkologist – microbiota and breast cancer
PharmDr. Veronika Prokešová, LL.M.
veronika.prokesova@fnmotol.cz
clinical pharmacist, microbiota and drugs
MUDr. Vejmelka Jiří
jiri.vejmelka@ftn.cz
internist, fecal microbiota transplantation
Cashier
Ing. Jitka Poláková, CSc.
jitka.polakova@kosmetikacapri.cz
cosmetic formulations and skin microbiome
Become a member of Czech Microbiome Society of the Czech Medical Association of J. E. Purkyně!
(send email to Danka Eklova d.eklova@centrum.cz)